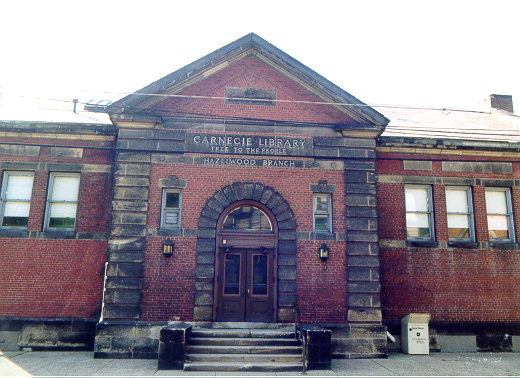 HISTORIC HAZELWOOD LIBRARY BLDG
MAY BE ABANDONED
MEETING ON FUTURE OF LIBRARY:
TUESDAY, SEPTEMBER 9, 2003, 6:00 p.m.
AT HAZELWOOD BRANCH LIBRARY
4748 MONONGAHELA AVE NEAR HAZELWOOD AVE;
TWO SHORT BLOCKS UP HILL FROM
INTERSECTION OF SECOND & HAZELWOOD AVE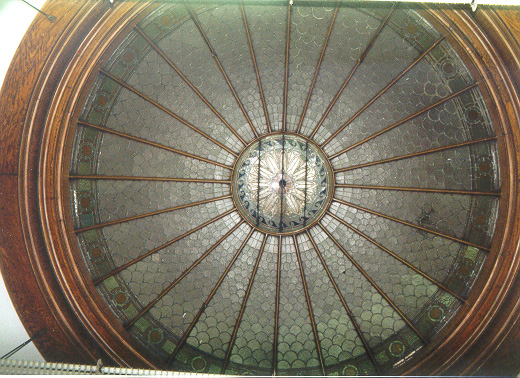 Library Facts --
-- Original building built by Andrew Carnegie: August 15, 1900.
-- Beautiful stained-glass dome above circulation desk.
-- Unlike many other libraries, includes 250-seat auditorium.

HAZELWOOD NEEDS THIS HISTORIC LIBRARY,
NOT ANOTHER ABANDONED BLDG.
COME TO MEETING TO TELL CARNEGIE LIBRARY
OFFICIALS WHAT YOU THINK.

THIS MAY BE ONLY CHANCE TO SAVE
THE JEWEL OF HAZELWOOD!

For more information --


E-Mail: < savehazelwoodlibrary@andrewcarnegie.cc > *** Telephone: 412-561-7876